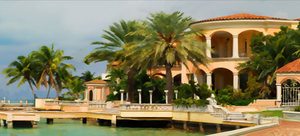 A modern 20 bedroom mansion is heart of your empire. Its modern European architecture exudes an elegance that belies the nature of this well equipped command center, fully loaded with secret underground tunnels and bunkers.
Income: $2,500/hr/level
Initial cost: $2,000,000
Cost increases by 10% for each subsequent level
Cost can be decreased by buying Real Estate Agencies
Maximum level: 10 plus your Fortress level
Unlocked when area Meatpack is openBuild Time: 24hrs
Build Time can be reduced by buying Construction Companies
Ad blocker interference detected!
Wikia is a free-to-use site that makes money from advertising. We have a modified experience for viewers using ad blockers

Wikia is not accessible if you've made further modifications. Remove the custom ad blocker rule(s) and the page will load as expected.